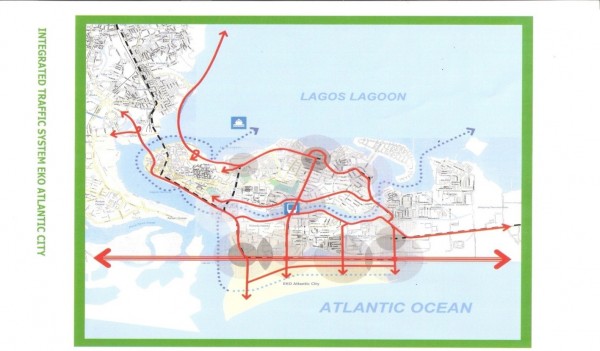 Client:
Royal Haskonings Nigeria Limited – Lagos State Ministry of Waterfront Development  and South Energyx Nigeria Limited
Project Description:
The Eko Atlantic City is proposed to be an eight hundred and twenty hectares (820 ha) new city development that would be reclaimed from the Atlantic Ocean.
This city would combine residential, commercial, financial and tourist accommodations, and these would be serviced by state-of-the-art, high-tech infrastructure.
Other facilities would include an international standard road network, surface drainage, a dedicated power generation plant with underground distribution, water supply, treatment and distribution mains; sewage collection mains with a treatment plant; as well as post-construction maintenance and management facilities.
Services Provided (for Royal Haskonings Nigeria, Lead Consultants):
Traffic Impact Assessments;
Preparation of the Urban and Traffic Master Plan for Eko Atlantic City.